Reyes Working Border Collies
Our dogs must prove themselves on ranch work before they become trial dogs.
They work all types of cattle.
Including: Pairs, Yearlings & Bulls
Our dogs work in big country & in confined spaces
Stud services available to Selective Bitches only.
At the 2018 annual meeting of the NCA, a new seies of awards was introduced for the National Cattledog Association.

The first inaugural recipient for the NCA Hall of Fame for Dogs was Juan Reyes' J.R. RED. To quote in part the from the award plaque, 'Red's tremendous abilities will live on in his descendants for many generations.'

In addition to the award ceremony, all of Red's descendants who were present at last night's meeting were gathered for a group picture, a total of 36 dogs present.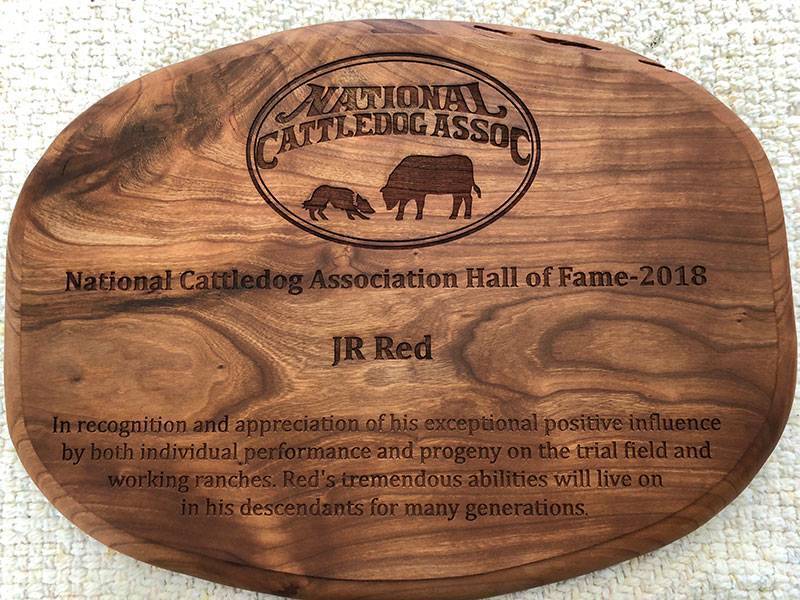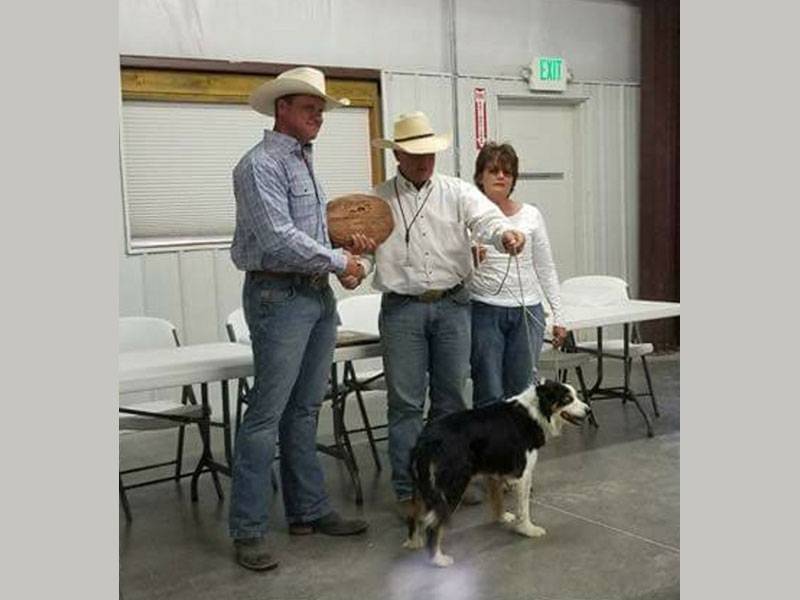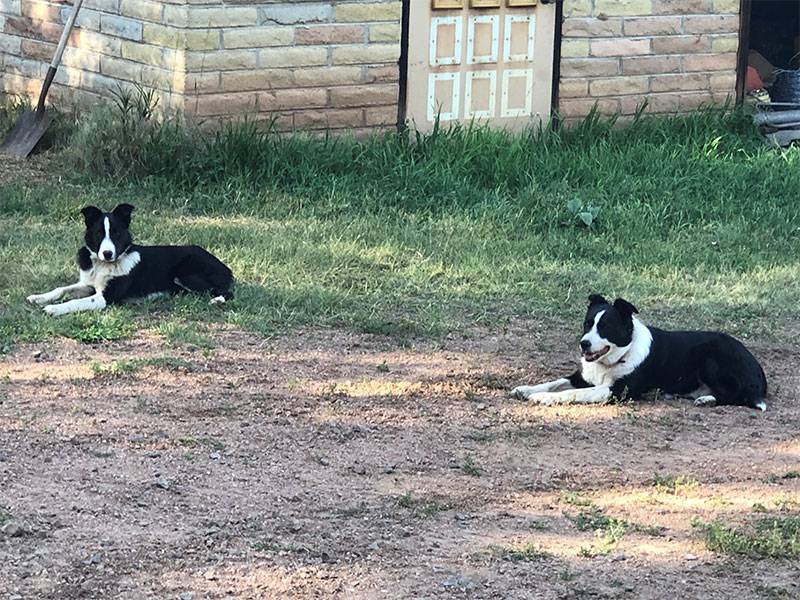 JR Meg and JR Lite. Mother and daughter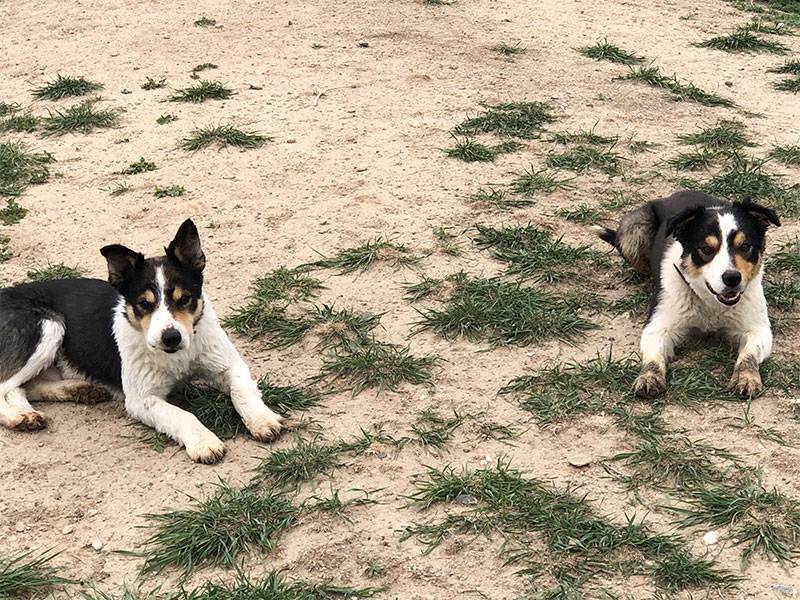 JR Zak and JR Pancho (Double bred Red Double bred Wisp) Father and son
For Information on Reyes Working Border Collies, contact Juan Reyes:
307-322-4848
or
307-331-1568
or
Email
.